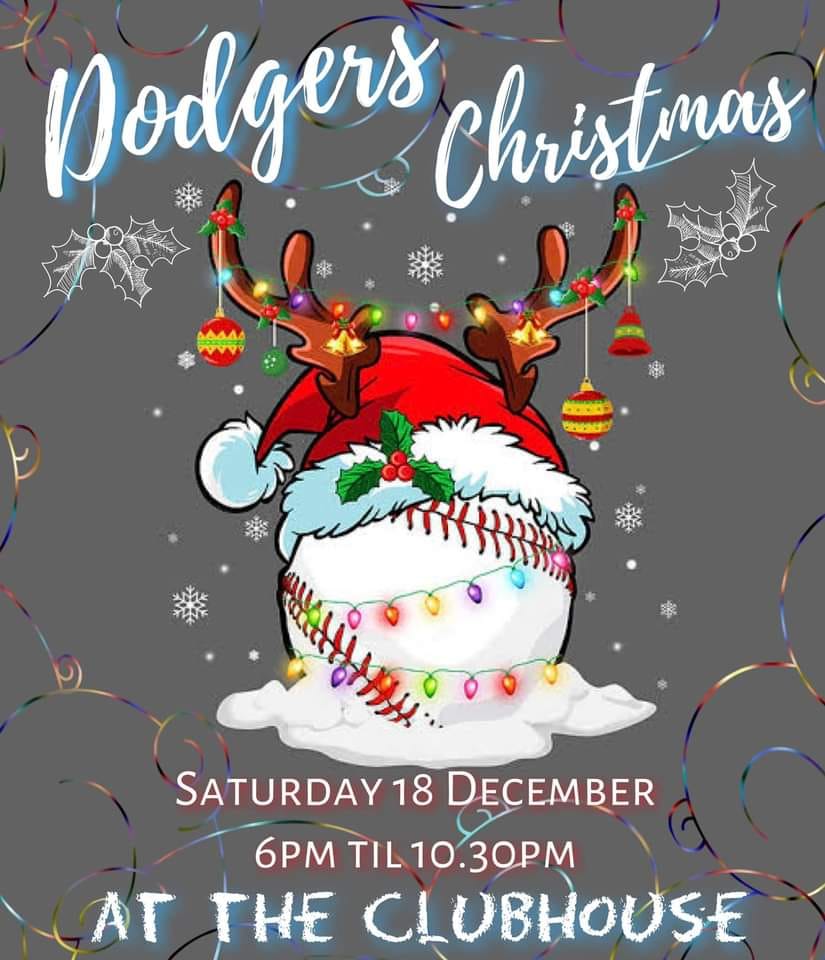 🎅Dodgers Christmas🎅
Starting from 6pm to 10.30pm, with a special guest to hear what they wish for Christmas!
Lots of fun & things to do -come celebrate together @ The Clubhouse!
Select the "Going" button we can get make sure we have an estimate of attendance for catering purposes.
*Reminder: it is vital that everyone ensures to check-in @ The Clubhouse before entering with the COVID QR code. Let's all be COVID safe!
RSVP here