Dear members,
This week brings a lot of action to Dodger town, we have five home games Saturday and another five on Sunday including a derby between our Minor League sides.
Our first Division One home game is on Saturday, there will be a special presentation of a memorial shield between GGCD and Kensington after the game in memory of Darren Jolley who was involved at both clubs. Come out and see the talent in the State League program, the canteen and bar will open all day Saturday.
The Women's League starts next week and teams and coaches have now been announced. Keep an eye out for the schedules which the League is aiming to release as soon as possible.
Canteen and Umpiring rosters will be available on our Facebook members group this week.
Weekend Fixtures
State League Round Three – Saturday, 22 October 2022
Division 1 v Kensington (Home) at 4pm
Division 2 v Kensington (Home) at 1:30pm
Division 3 v Kensington (Home) at 11:10am
Division 5 v Glenelg (Away) at 2:10pm
Division 6 v West Torrens (Away) at 11:50am
Division 7 v Henley and Grange (Home) at 9:30am
Division 8 v South Districts (Home) at 9:00am
Junior Divisions Round Two – Sunday, 23 October 2022
Senior League Division One (Greg) vs Adelaide (Away) at 11am
Senior League Division Two (Phil) vs Goodwood (Home) at 11am
Junior League Division One (Sam) vs Red Rangers (Home) 1:30pm
Junior League Division Two (Scott) vs Woodville (Away) at 1:30pm
Intermediate League (Danun) vs Southern Districts (Home) at 4:00pm
Little League Division One (Shane/Matt) vs Southern Districts (Home) at 11am
Little League Division Two GGCD (Bianca) vs Southern Districts (Away) at 11am
Little League Division Two Dodgers (Darryl) vs West Torrens (Away) at 11am
Minor League GGCD (Davey) vs Dodgers (Deanne) (Home) at 9am
Thursday Night Club Meals
Our Canteen Manager Jacki will be serving up American BBQ on Thursday, cooking beef burnt ends with creamy mash and slaw. It's sure to be a popular choice this week, so don't miss out.
T-Ball Come and Try
Monday night's T-Ball Come and Try was a big success. We had a great turnout for the first session, and we have another one to go. A big thank you to Bob Neiswander for organising and all volunteers, including a lot of our Junior players that came out to support.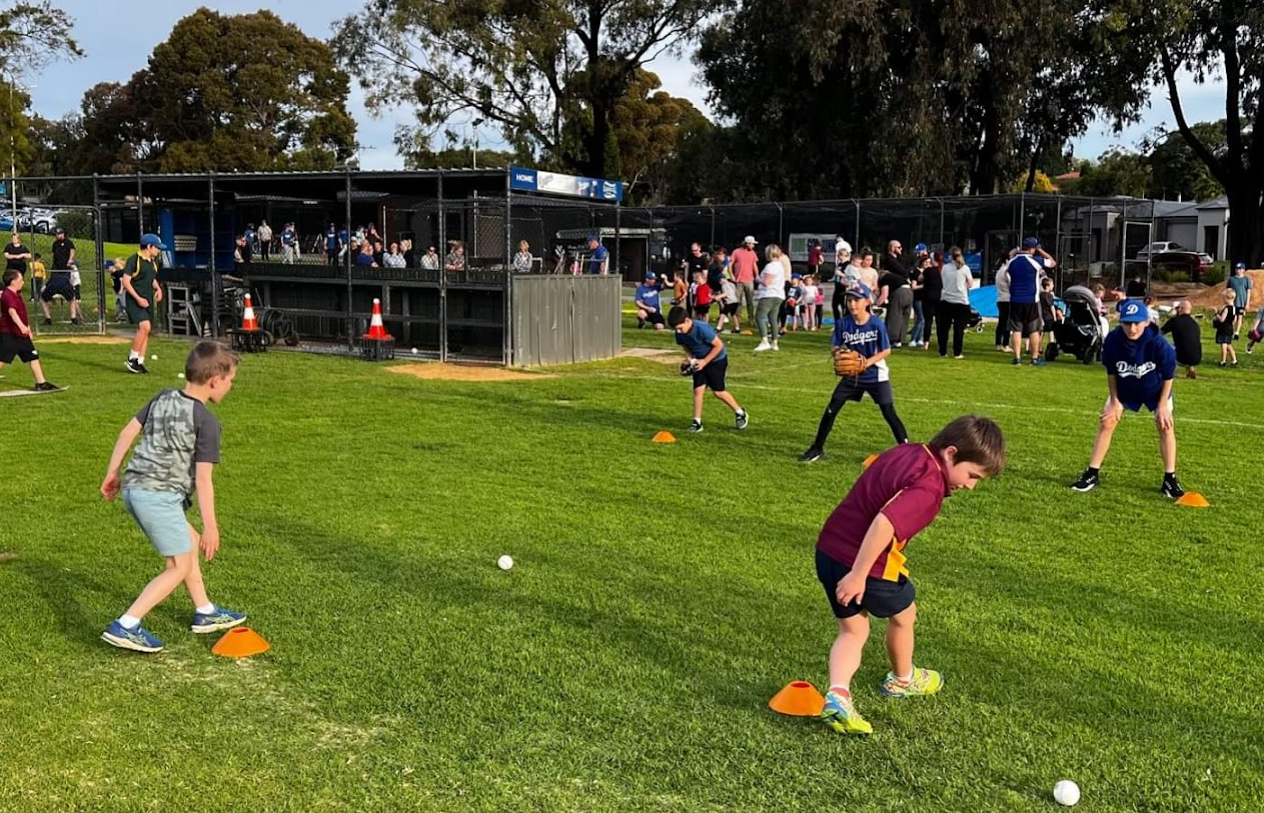 Friday, 21 October 2022 at 6pm will be our final Come and Try date before the kids are put into teams next week to start their competition.
The co-ordinator, Bob Neiswander, tells me that we are expecting bigger numbers this year with the interest we are getting, so it looks to be a lively program for Dodgers T-Ball again this season.
T-Ball Umpire Clinic
Neil Poulton from BUASA is hosting a umpire clinic for our T-Ball umpires tonight (20 October) from 6pm to 7pm at the club rooms.
T-Ball games are played on Friday nights from 6pm and 7pm, and interested junior players are welcome to umpire these games. You need to attend this clinic if aiming to umpire.
Speak to Bob Neiswander if you require more information.
Halloween at the Dodgers
Next Saturday, 29 October 2022, from 6:30pm the club will be hosting a Halloween night to remember. This event is always a popular one amongst our younger and not-so-young members, so get your costume ready and come out to Dodger town.
The club canteen will be open with hot food and spooky treats. They'll be fun games including dizzy bats and more.
Get your costume ready and do the diamond walk. Who will win the Best Dressed Dodgers this year?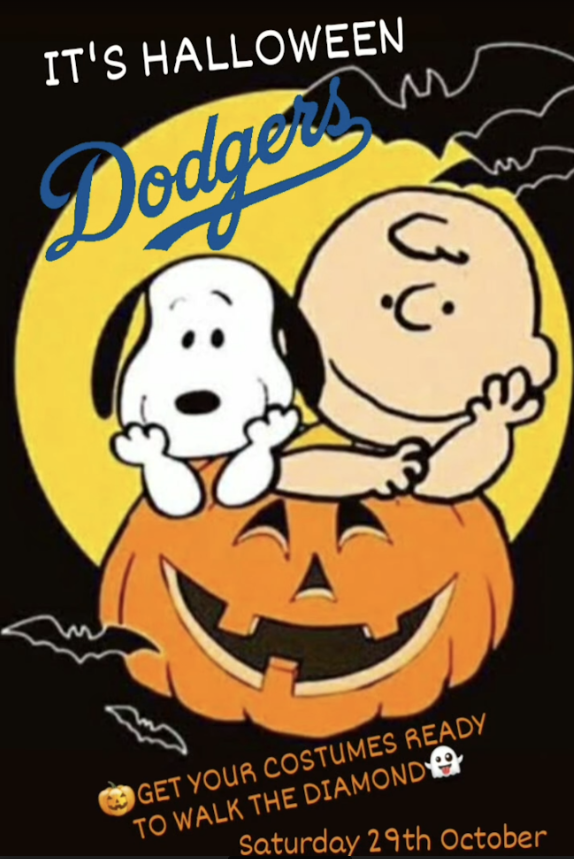 Charter Registrations
Registration for Charter trials closes this week on 21 October. If your child is interested please see the below information and how to apply.
– Little League, https://www.baseballsa.com.au/events/156291/
– Intermediate League, https://www.baseballsa.com.au/events/156325/
– Junior League, https://www.baseballsa.com.au/events/156292/
– Senior League, https://www.baseballsa.com.au/events/156328/
Upcoming Events
– Division One Opening Day (Saturday, 22 October)
– Dodgers Halloween (Saturday, 29 October)
– Sponsors/Life Member night (Tuesday, 15 November)
Sponsors
The club is seeking new sponsorship opportunities this season to help support our club, if you have a connection to a business that is looking for sponsorship opportunities, please reach out to our Sponsorship Coordinator Bob Neiswander at sponsorship@ggcdbaseball.com.au, he will be looking forward to speaking to you.
More information available at https://ggcdbaseball.com.au/sponsors/
We are very thankful for our current sponsors for the help and valuable assistance they provide our club. Please consider supporting the businesses that support your club.
Club pages to stay up to date:
Facebook members group (please indicate your connection to the club when requesting membership): https://www.facebook.com/groups/1523263037904411
Facebook page: http://www.facebook.com/ggcdbaseball
All the best for the upcoming season,
Golden Grove Central Districts Baseball Club Committee
E: secretary@ggcdbaseball.com.au
PO BOX 24
SURREY DOWNS SA 5126